The Magic Kinetic Flow Rings is just a bundle of joy to play with. It's perfect for incorporating into your dance routine, or just simply show off and wow friends at parties and festival.
【 Ways to Play

 

】
1. Flow it Up and Down Your Arm
It's super hypnotic to see this in action. The flow rings move up and down your arm in beautiful rolling motion that is very mesmerizing. You can challenge your friend to see who can keep it flowing the longest.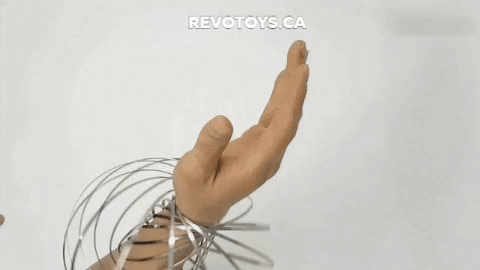 2. Put Together a Dance Routine
As an awesome kinetic toy, the magic kinetic flow rings attract attention! Imagine performing this routine at your school, a talent show or at a festival. Check out some dance move from FlipyFlux below to start.
3. Use It as A Massaging Device
It's super soothing!! The flow rings double as a "messaging" device to melt away your stress and worries. Just flow it up and down your arm. It feels great and you'll be hooked instantly.